Dr. James D. Spivey DDS, MS, Perio - Portsmouth Periodontics & Portsmouth Dental Implant Care
James D. Spivey is committed to providing excellence in dentistry, and stands out as a leading dentist in Portsmouth. The doctor uses the latest in dentistry techniques to provide you with a beautiful and healthy smile. Additionally, James D. Spivey believes strongly in education to prevent oral health problems before they occur, and makes sure to keep patients fully informed about their dental health. Read more about Portsmouth dentist James D. Spivey below.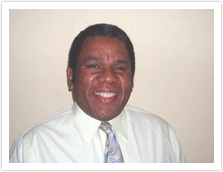 Dr. James D. Spivey, DDS, MS, Perio
When you are faced with a choice to improve your oral health, most people will choose to keep their teeth for a lifetime. Dr. Spivey has the knowledge, judgment, skill and experience to provide you with the care that you expect.
Dr. Spivey is an experienced educator and dental practitioner. Since 1995, Dr. Spivey has been in full-time private practice in Portsmouth, New Hampshire. His practice centers on periodontics and dental implant services. He is known for his exceptional interpersonal skills, while excelling at clinical surgical care. As an experienced board certified specialist in periodontics, he provides traditional mucogingival, resective, and regenerative periodontal surgeries. He routinely performs dental implant care from a simple single tooth replacement to the most complex sinus lift, bone grafting, and full arch dental surgery.
Dr. Spivey's passion includes providing high quality, innovative periodontal services to the surrounding communities and professional services to national dental organizations. His goals involve working with the dental community to expand the concept of interdisciplinary health care, which encourages dentists and physicians to collaborate with periodontal specialists to provide comprehensive diagnosis and treatment. This emphasizes the importance of providing the best quality oral health care to his patients through education, collaboration and communication.
Experience:
Professor in Periodontics,University of Iowa College of Dentistry

He taught dental implant surgery to residents and worked in the faculty dental practice.

Co-chair of the Interdepartmental Dental Implant Team,University of Iowa
Introduced several new implant systems to the Periodontal department, while providing interdisciplinary periodontal services throughout the dental college
This experience included extracting wisdom teeth, providing biopsies, and intravenous sedation.
Clinical instructor, Department of Oral and Maxillofacial Surgery at the University of Michigan
Professional Associations:
Consultant to Northeast Regional Board of Dental Examiners Board
Diplomate, American Board of Periodontology
Diplomate, American Board of Oral Implantology / Implant Dentistry
Member, Academy of Periodontology
Member, American Dental Association
Member, Academy of Implant Dentistry
Member and Affiliate, Southeast NH Dental Society