Check our blog post for the month of November to increase your dental knowledge!
Dr. James D. Spivey, DDS, MS
278 Lafayette Road
Bldg E - South Side Entrance
Portsmouth, NH 03801
Phone: (603) 436-7787




If you think we do an awesome job and want to refer your friends, family, or co-workers click to get our...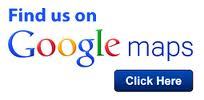 Periodontal Procedures
Non-Surgical Services
Implant Services
Interdisciplinary Dental Services
Fill out the contact form below and we will respond as soon as possible
Appointment request
Need an appointment with a dentist in Portsmouth ? Requesting an appointment at our Portsmouth, NH family and cosmetic dental office is now easier than ever. Fill out the form below and we'll contact you to find a time that fits your schedule. Start your journey towards a beautiful smile with us today!
Contact Dr. James D. Spivey for your Portsmouth Periodontal and Implant Services!